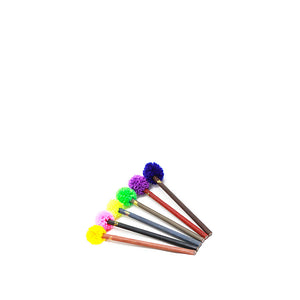 This is a pack of 5 pencils that have been covered with genuine leather and have a pom pom end. Please note that the colours are packed in random assortment. The image is a depiction of how the pencils have contrasting colour pom pom ends.
Great for self use or gifting.
Material: Genuine leather and wool
Note: These can be sharpened with a paper cutter knife.