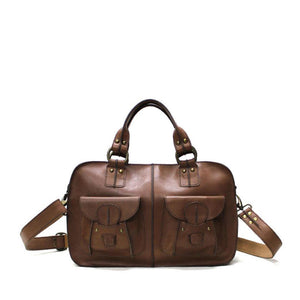 This Argentinian vintage harness leather bag is our best seller and also our favourite. It's a classic Avocadoe style that remains a hot seller since inception. The leather is tough and ages beautifully. Carry it as a hand-held or shoulder or a sling. 
Material: Argentinian harness leather
Size: Approx. (L)13.5" x (D)3.75" x (H)8.5"